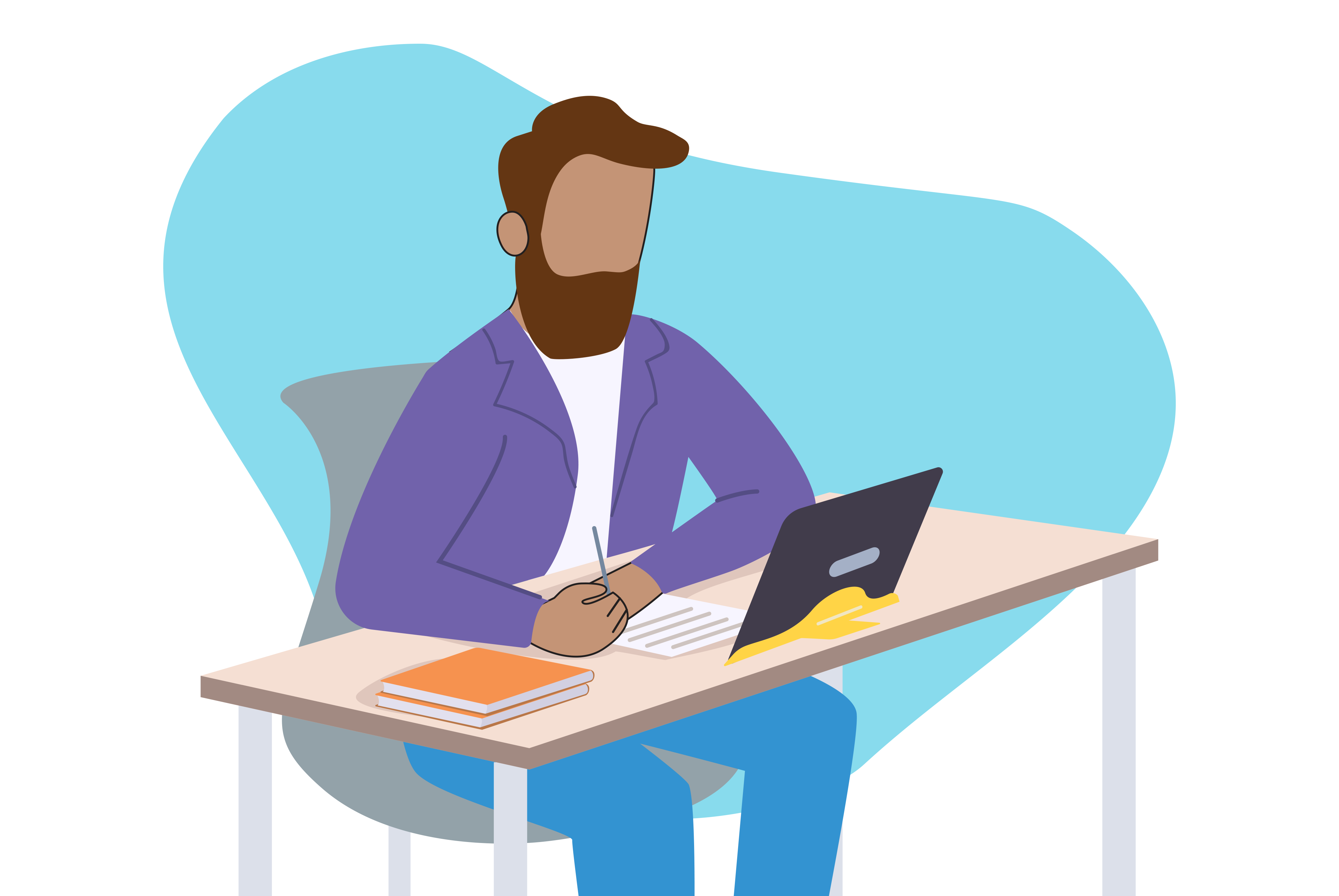 Health care
(BLS), healthcare is an industry with one of the highest predicted growth rates at 15%. Going back to school for a degree in health care may prove to be a smart career move with plenty of job opportunities.
1. Health information technician
Education needed: There are several ways to earn the credentials needed for this position. Some positions may require an associate degree in the field while others may require a bachelor's in health management, health information or another related field.
2. Substance abuse counselor
Education needed: First, you'll need to pursue a degree in counseling. After gaining practical experience in counseling, you'll need to earn a state license to counsel substance abuse clients.
3. Registered nurse
Primary duties: A registered nurse provides extensive care to patients in a variety of settings. They perform diagnostic testing, administer medications and assist doctors with medical procedures.
Education needed: You'll need to pursue a degree in nursing and go through extensive certifications and training. Entering a nursing program can be both challenging and competitive, though it is possible to become a nurse at the associate's degree level, perhaps building upward in schooling from there.
4. Dental hygienist
Primary duties: A dental hygienist performs basic and advanced dental cleaning. They also capture and study images of patient teeth and gums to advise dentists of necessary oral care. A hygienist may also be licensed to administer types of anesthesia.
Education needed: A two-year program certified by the Commission on Dental Accreditation may provide you with enough training to start work as a dental hygienist, though additional licenses and certifications may be required depending where you live.
Information technology
Another growing field, information technology (IT), offers job potential within a range of positions involving emerging technology and digital platforms. Here are some ideal jobs in IT:
1. Web developer
Primary duties: Web developers work with web designers to create websites for clients. They use coding and programming skills to build a website from planning to publishing on the internet.
Education needed: Earning an associate degree in web design may help you begin your career in this field. More specialized web design can require you to pursue a bachelor's degree in computer science, programming or another related field of study. Additionally, there are many coding camps that provide training that could set you on this career path.
2. Information security analyst
Primary duties: As the need for cybersecurity increases, so does the need for professionals who understand how to protect computer networks from outside attacks. Information security analysts create and implement cyber security measures for organizations.
3. Software engineer
5 Benefits of Going Back to School
By taking the key considerations above into account, you'll be better placed to take up your studies with a clear mind. Here are five important benefits of making the decision to return to school.
The first benefit of going back to school is to enjoy an experience you've chosen for yourself — not because someone else wants you to or that it is expected of you. Many students entering tertiary education straight out of high school do so because of parental and peer pressure. It can result in students taking courses they have no real interest in, which can lead to a poor university experience or diminished performance.
As a mature student, you're better equipped to fully appreciate your learning journey. You'll be doing a course you've chosen, with a good understanding of how it will benefit you in the future. The extra miles under your belt also puts you in a better position to excel, thanks to greater maturity and more refined skills in many complementary areas of your life.
Advice for Going Back to College at Age 30
Once you overcome your fears and decide to go back to school, the journey isn't over. In fact, it's only just begun. But that's part of the adventure, and the proper preparation could ensure you spend your time learning, not stressing.
Do Plenty of Research Before Applying
There are thousands of options when it comes to college. You need to do your due diligence every step of the way to make sure that you find a perfect school for you. This includes researching different schools, majors, and concentrations to find the program that best suits your goals and expectations.
But once you've made your mind up of going back to school at 30, doing all of this research could actually prepare you for the rigors of the classroom. When performing research, set aside specific time every week and dedicate that to your search for colleges and programs. This will get you in the habit of sitting down and getting work done at specific times – an important habit to have for your future studies.
Manage Your Time But Have Fun
One of the biggest obstacles of going back to college at 30 is managing your time. With all of your various responsibilities, the only way to achieve your goals is to find a balance. That means scheduling time to perform your coursework, even if you attend an online program, so that you don't get distracted.
It may seem like your coursework on top of your professional responsibilities are going to make it so you never have time for your family or for relaxation. However, the quickest way to burn out is to avoid the things that bring you happiness. Don't forget to set aside time every week to spend time with your loved ones and your friends. They could be a great source of happiness that may relieve the stress of pursuing your degree.
Create a Plan
No matter how motivated you are to earn your degree, there will come a point where the inspiration has evaporated. It will seem like a never-ending process and the stress and doubt will creep in. If you don't have a concrete plan, this may be the time when you take some time off and then never get back to it.
That's why creating a plan is such an important part of going back to college. It should be clear and concise with milestones, timelines, and even rewards built in so you can always have a clear vision of the end result in mind.
Having rewards, such as a weekend trip or a shopping spree, could provide you with short-term goals. This might give you something to look forward to that is closer and more achievable than the overall goal of earning your degree. And keep you moving forward.
Know What You Want to Do
In order to get the most out of your experience back in the classroom, you should have clear goals as to what you want to achieve. This doesn't only mean the degree that you want to earn, but also some of the skills you'd like to develop and any additional licenses or certifications you may need to pursue. Think about how you'll use your degree or the next step in your journey after graduation.
Having as many of your goals clearly defined before you go back to school will make the tough days that much easier. Some students also have pictures of their family or of a graduation cap and gown on the desk to act as constant reminders. Find something motivating and keep working every day.
Source:
https://www.indeed.com/career-advice/finding-a-job/going-back-to-school-at-30-best-careers
https://www.joblist.com/guides/going-back-to-school-at-age-30-and-up
https://www.elearners.com/education-in-the-news/going-back-to-college-at-30/