On the supply side, more data-rich, broadband-mediated services can help providers better assess risks using more powerful analytical tools, as well as to develop more targeted customer-centric service concepts which fit more tightly the needs of individual customers.
Small Enterprise Foundation (SEF)
South Africa is an emerging country with an increasingly diversified economy, but remains unable to achieve a drastic reduction in extreme poverty. This explains why the pursuit of strong economic growth takes precedence over other progress. The agricultural sector also has to cope with drought.
The institution:
The Small Enterprise Foundation (SEF) is a Tier 2 microfinance institution created in 1992 by two South African individuals. Its mission is to endeavour actively to eradicate poverty by reaching the poor and very poor with a range of financial and non-financial services so as to enable them to attain their potential.
Impact:
SEF started its operations in Limpopo Province, the country's poorest region. Although its presence there is still strong, its reach has expanded. The institution is now present in 6 provinces and serves 99% of women, helping them overcome the financial, economic and social barriers that contribute to individual, family and community poverty.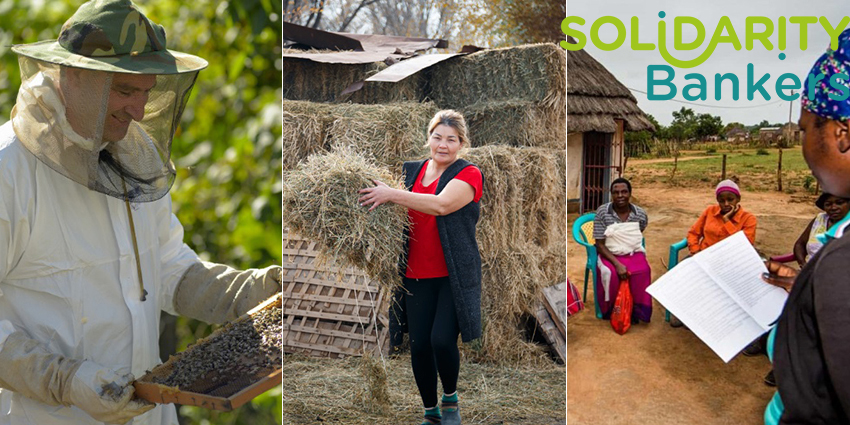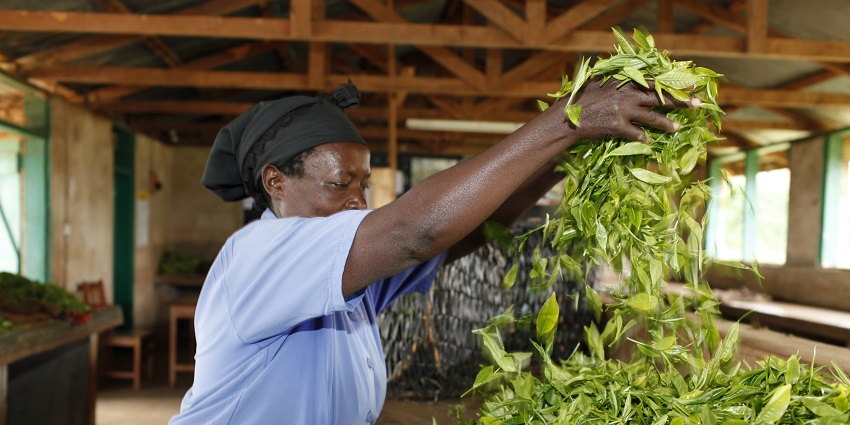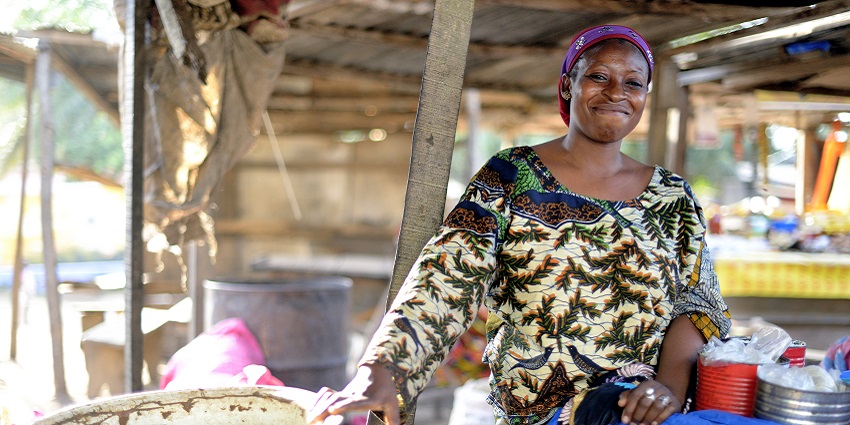 Solidarity Bankers missions to be filled in Georgia, Kyrgyzstan and South Africa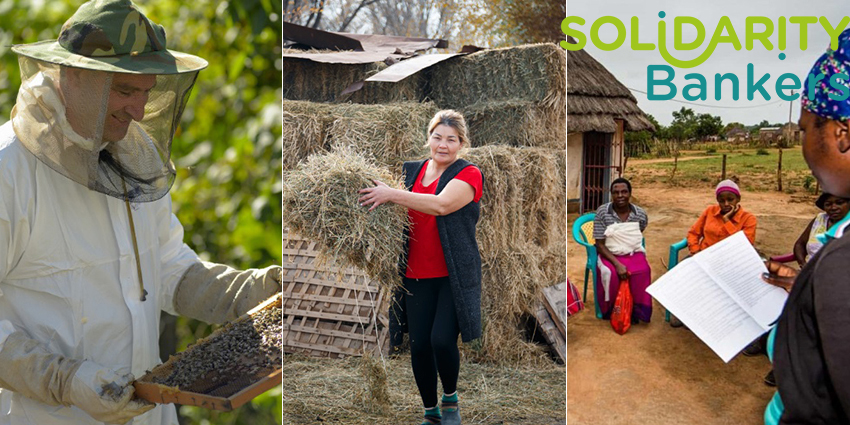 Launched in June 2018 at the initiative of the Grameen Crédit Agricole Foundation and Crédit Agricole SA, Solidarity Bankers is a skills volunteering programme aimed at all Crédit Agricole Group employees in favour of microfinance institutions and social impact businesses supported by the Foundation. Three new missions are to be filled in 2021 in Georgia, Kyrgyzstan and South Africa.
"Marketing Strategy" mission in Georgia
Lazika Capital, one of the leading microfinance institutions in Georgia. Established in 2000, Lazika provides financial services to low-income people, smallholder farmers and microentrepreneurs. The organisation operates through 18 branches, mainly in rural areas of Georgia (70% of active borrowers are rural).
The Solidarity Bankers mission aims to support Lazika in the development of a marketing plan for mid-2021-2022. If the health context allows it, the mission will be carried out in June or July 2021 in Georgia. If not, the mission will be postponed.
"Social and environmental performance" mission in Kyrgyzstan
Salym is a microfinance institution that provides affordable loans and deposits to support income-generating activities of low-income populations in Kyrgyzstan. The organisation currently has 23 branches across Kyrgyzstan and serves over 18,000 active borrowers, 52% of whom are women and 70% of whom live in rural areas.
A two-week Solidarity Bankers mission is planned to support Salym in managing its social and environmental performance. If the health context allows it, the mission will be carried out in September or October 2021 in Kyrgyzstan. If not, the mission can be carried out online.
"AML-CFT" mission in South Africa
SEF is a microfinance institution established in 1992 that provides financial and non-financial services to poor people in South Africa. The institution has 225,317 active borrowers (100% of women in living rural areas).
A Solidarity Bankers mission is to be filled to support SEF in the framing and training of its key employees on the risks associated with money laundering and the financing of terrorism. The field mission will take place in South Africa over a two-weeks period, if the sanitary conditions linked to Covid-19 allow it.
Two online missions are still available
A first "digital / IT" mission is available to support Smart Credit, a microfinance institution funded by the Grameen Crédit Agricole Foundation in Moldova. The mission of the Solidarity Banker will be to help build the digital strategy of Smart Credit. A second "financial management" mission is to be filled in favour of FATEN, a microfinance institution located in Palestine. The Crédit Agricole expert will support FATEN in updating financial procedures, policies and tools. These missions will be carried out remotely at the rate of one day per week, for 15 weeks.
How to apply?
Information Centers
Activities of SENDOC
The main functions of SENDOC are collection and dissemination of information relating to organization, technology, machineries, government and other institutional programs and policies, statistics, etc. needed by persons connected with micro, small, and medium industries for the development of their respective enterprises. More specifically, the activities of SENDOC are [39,40] :
Library services: The library of the center has over 50,000 books, 10,000 back volumes of journals, 13,500 reports, 65,000 journal abstracts, 5448 product profiles, and subscribes to 600 national and international periodicals. It has also a collection that provides information on statistics, economics, production, finance, marketing, technology, machinery and equipment, raw materials, consultants, government policies and programs, exports and imports, investment, trade and area literature, licensing, etc. Experts working in the center scan and arrange information systematically for quick retrieval. The services available in the library include, besides lending, interlibrary loan of documents; reference service, including preparation of bibliographies and literature search; newspaper clipping service; and technical inquiry service. Certain information is also accessible through the center's website.
Consultancy services: SENDOC provides the following consultancy services: answering technical enquiries; conducting pre-investment studies; preparing product profiles; and SDI service to small entrepreneurs;
Publications: SENDOC publishes some journals which are important for micro, small and medium entrepreneurs: SEDME Journal (quarterly); SME Technology (bimonthly); SME Policy (bimonthly); MSME Clusters News (quarterly); and ni-msme Bulletin (monthly).
Cooperation: SENDOC also cooperates with national and international organizations working in the field of micro, small, and medium industries and also serves as a clearing house for information related to such industries.
Market transition and future developments in China's private sector
The socialised service platform for developing industrial clusters
A worker's pay can be based on either the number of hours—or days—worked, on the amount produced, or on a combination of time and output. A commonly used scheme combining these two methods—time spent and output created—is to pay a base wage for each day worked and an additional bonus for the number of items produced over a standard amount. Probably the most important aspect of the scheme chosen is that it be perceived as fair. Identical work should be seen as earning identical pay. Another aspect of fairness, independent of the basis for calculating the amount, is that the total amount be seen as a reasonable division of the enterprise's earnings between the worker and the owners. Simple schemes for calculating pay are usually more likely to be considered fair. A simple scheme will also offer ease in administration. A scheme should certainly be perceived as giving rewards commensurate with the effort expended.
It would seem that an output-based scheme would be preferable, as it gives the worker some autonomy—if more pay is desired, more work can be done. So-called "piece work," payment strictly on the number of pieces produced, is uncommon in the United States partly because in practice it may violate the minimum wage law. Also, in many situations, the worker does not have complete control of the output—an individual worker may depend on others for inputs. In such cases, incentive bonuses may be given to each member of a group of workers if the group's output exceeds standard. In cases where quality of the output is important, incentive system may be inappropriate because they encourage the worker to rush and the cost of inspecting each piece produced may be excessive. An analogous situation is the risks of alienating customers when sales people are paid on commission. Systems for determining wages need to be thought out carefully—the enterprise tends to get what it pays for.
(From Survey on Micro- and Small Enterprises on Murahwa Green Market in Mutare, German Agency for Technical Cooperation Informal Sector Training and Resource Network, P.O. Box 559, Mutare, Zimbabwe and Africa University, P.O. Box 1320, Mutare, Zimbabwe, August 1999)
Business Topics
Follow Us
Company
Start Learning
Discover
Learn on the go
Succeed Online With Highly Effective Business Tips and Tricks
We are MSMEx, an experienced MSME edtech company with highly qualified staff to help companies grow in their industry and attract more visitors online. Whether you are struggling to gain a competitive edge online or are working on bringing your business online, we are here to assist you.
Learn powerful tips and tricks, customized especially for your business to suit its specific needs. All you need is to create a website to get started. We will help you and your employees learn everything about the internet and how things work to bring your business to the limelight.
How MSMEx Sessions Benefit Businesses?
The sessions of MSMEx are beneficial for businesses of all kinds and scales. We help them leverage the power of the world of the internet and also solve all their queries and doubts. You get expert help, if you are ever stuck with the scalability of your business.
You may be doing great online, but it's always better to learn more about things better. Learning experiences provided by us are enjoyable and beneficial at the same time. Grow your business and soar high without limits.
If something is working for your competitor, it doesn't need to work for you as well. You very well know that every business is different, and so are its needs. Hence, we work closely with our clients to know and understand their processes and custom-make solutions that work out for them.
Why Learn From MSMEx Experts?
The lessons we provide to businesses are curated to match their needs, preferences, and operations. With years of experience in creating industry experts, we take pride in the services offered. Learning is a never-ending process, and with the world of the internet evolving each passing day, there is an ocean full of things you need to learn.
Discover what you can do for your business by spending half of what you are doing now. Several companies have opted for the sessions provided by our experts, and they have unlocked more significant benefits that were beyond their imagination.
Why is MSMEx Different?
We conduct live sessions for businesses to understand the course content in depth. We also allow them to connect with the lecturers in case of doubts. The pillars of our company conduct interactive sessions to give valuable insights.
Learn from a team of serial entrepreneurs, business experts, and corporate professionals who have made efforts in their journey to success. We teach business owners and other aspirants the tricks to be focused on growth to drive their business forward.
Sources:
https://www.gca-foundation.org/en/organisation/sef-small-enterprise-foundation/
https://www.sciencedirect.com/topics/social-sciences/small-enterprises
https://www.msmex.in/learn/what-is-small-scale-enterprises/